2019 Previews, First 'Us' Trailer and More
Need a quick recap of the past week in movie news? Here are the highlights:
EXCLUSIVE MOVIE PREVIEW
Movies to look forward to in 2019: We went through all the movies coming out in the new year and came up with the 50 most notable new releases  to look forward to in 2019, from Glass to the latest Star Wars episode. Check out our slideshow preview, featuring exclusive images and also see our specific preview of the most anticipated family films .
EXCLUSIVE MOVIE STUDIO PREVIEW
Disney is about to have a wonderful year: We spoke to the creators of a number of upcoming Disney releases, including producers and directors of Avengers: Endgame, Captain Marvel, Aladdin and Dumbo, about how this is going to be an especially huge year for the Mouse House. Check out our exclusive preview of the studio's coming attractions .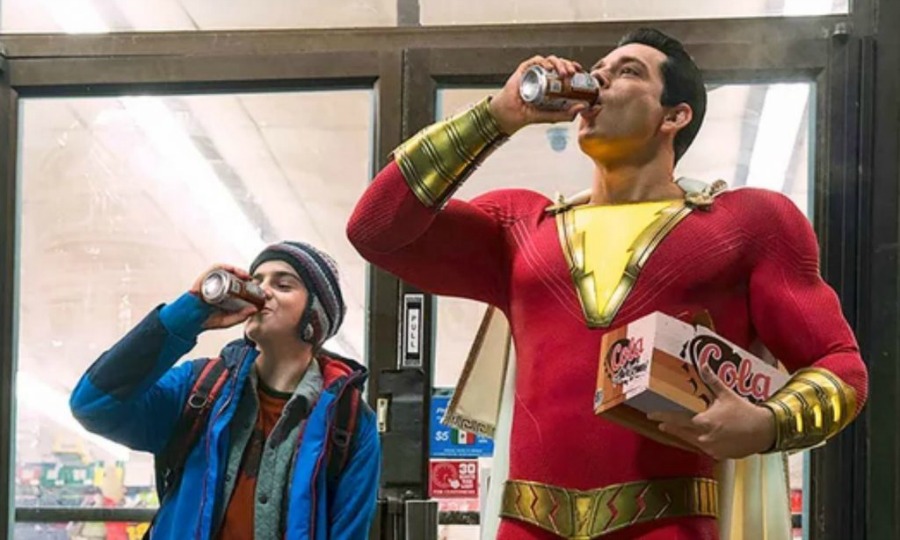 EXCLUSIVE MOVIE FRANCHISE PREVIEW
DC movies promise a new direction: We also spoke to Shazam! director David F. Sandberg about how different the movie is from the rest of the DC Extended Universe (and the other new DC Comics adaptation, Joker), promising something fresh and funny and also essential for theatrical viewing. Read our special spotlight on Shazam! .
Pet Sematary offers a powerful new take on the material: We also spoke to producer Lorenzo di Bonaventura about the upcoming new adaptation of Stephen King's Pet Sematary and how fans of the classic horror novel will appreciate the fresh and modernized take on the story. Read our special spotlight on Pet Sematary .
BIG NEWS
Moviegoers can't wait for Avengers: Endgame: Fandango polled thousands of moviegoers about their most anticipated movies of the new year, and Avengers: Endgame was named the top choice that fans are looking forward to. Meanwhile, Tom Hanks and Brie Larson were named the most anticipated stars of 2019. See all the results, including breakdowns by genre and lists of favorite rising talents, .
COOL CULTURE
Avengers: Endgame "Weird Trailer": Speaking of the next Avengers movie, Endgame is already being superbly parodied, as in the latest surreal trailer parody from Aldo Jones. Watch the hilarious reworking of the movie's first spot, including bits of mashup fun with Shrek and The Purge, below.
MUST-WATCH TRAILERS
Us looks totally unnerving: The first trailer for Us, Jordan Peele's follow-up to his sensational directorial debut, Get Out, arrived and looks absolutely terrifying and similarly substantial at the same time. Watch the new trailer and learn everything we know about the movie.